Do you want to be a property agent in Malaysia? Think about how glamorous being a property agent sounds. Lying on the beach, driving fast cars, and wearing smart clothes just sounds like a really cool job!
In Malaysia, there are many opportunities available in this field, and with the right training and coaching, you can find success. This article will outline the process of becoming a licensed property agent in Malaysia, so if you are interested, keep reading!
The Licenses and Requirements to Be a Property Agent in Malaysia
There are 2 types of property agents, a Real Estate Agent (REA) and a Real Estate Negotiator (REN). Both act as a representative for the seller or the buyer or both on the sale of properties.
The difference is a REA may establish a property firm and hire RENs to represent them. Because RENs are unable to work independently and must rely on a property firm for employment.
Before you can consider becoming a property agent in Malaysia, it is important to take note of the licenses and requirements needed for this profession.
To be a REN, you may begin applying for the Negotiator's Certification Course (NCC), which requires students to attend for two days before receiving an attendance certificate that can be utilised to work under a property firm.
Meanwhile, for people interested in becoming a REA and eventually owning their own property firm, you must first complete a Diploma in Estate Agency offered by Malaysian or overseas Higher Education Providers (HEP) accredited by BOVAEA.
Negotiator's Certification Course (NCC)
The Negotiator's Certification Course is a two days program designed particularly for students interested in pursuing careers as a Real Estate Negotiator (REN).
After successfully completing the course and proving understanding of the topics covered, the negotiator will get a Certificate of Attendance from BOVAEA.
This serves to establish their legitimacy as REN, allowing them to begin working with a property firm. These are the requirements needed before participating in the NCC course.
Be at least 18 years of age.

Any nationality (Foreigner is required to obtain a work permit from the Immigration Department of Malaysia).
The Diploma in Estate Agency is a course that is accessible to anyone interested in becoming a Real Estate Agent (REA) or in starting their own property firm. This course will take roughly four years (2+2 years) to complete before you get your license.
This course is divided into four sections, the first two of which are exams. It will take roughly two years to complete. After passing the tests, the student must complete a two years probationary period as a Probationary Estate Agent (PEA) at a registered property firm.
Following successful completion of the probationary period and Test of Professional Competence (TPC) interview, you will get your REA license in addition to your Diploma. In order to apply for this course, you must meet the minimum requirements that are below:
Be at least 18 years of age.

Acquire Sijil Pelajaran Malaysia (SPM) with a minimum of 3 credits and 2 passes and 1 of the credits must be in either Mathematics, Science, Accounting, or Commerce.
The Roles and Earnings of a Property Agent
As a property agent, you will act as an advisor for clients who are buying or selling property. You must be able to provide relevant information without bias about the market value of their home, how much they can get for it, how long it will take to sell, etc.
Your job is not just to present facts but also suggest how you will market the property, how much to sell the property for, how to attract potential buyers, how long it will take to find a buyer, how to negotiate with buyers and many other tasks.
Your primary responsibility as a property agent would be to guide clients through the selling or buying or renting of properties. However, there are also plenty of other tasks that you can expect to do on a daily basis.
Your knowledge and experience in the field of property will determine how many clients you can get. The more knowledgeable you are, the higher the likelihood of getting what would be considered to be 'bigger' jobs.
You have to remember that no matter how talented or experienced someone is, it is still a business and how much you can earn and how many clients and opportunities you get will depend on how well you market yourself.
In Malaysia, you can generally expect to receive an agent commission that is usually based on the transacted amount of the property. Depending on how much you are willing to work and the effort you put into seeking clients, the earnings as a property agent will vary.
On average, you can earn an average of RM4,000 to RM30,000 per month as a property agent. As for how much property agents earn per year, that depends on how many properties they sell or rent out each month.
When it comes to earning, as previously stated, the money is earned when a transaction is completed, whether on behalf of the seller or the buyer. In any event, the agent may earn up to 3% of the sale price of the handled property, land, or building.
In the majority of situations, an agent receives a minimum of RM1,000 for each transaction. Hence, the more deals they complete, the more money they can earn.
Benefits of Being a Property Agent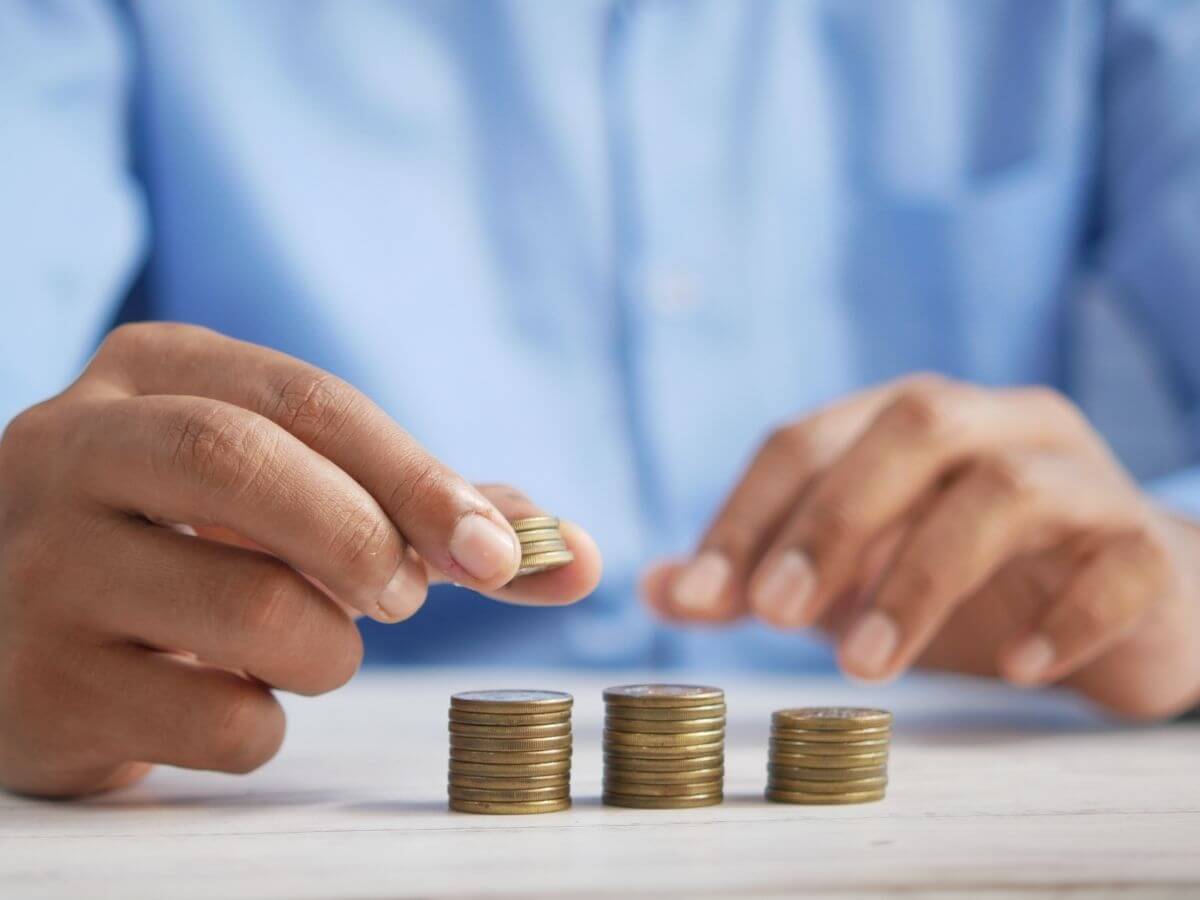 Being a property agent offers its own set of benefits, just like any other profession. However, if the appropriate strategy is put in place, the benefits of becoming a property agent may be able to assist you in achieving financial freedom.
One of the benefits of working as a property agent is the ability to choose your own hours. Having the ability to choose your own working hours allows you to spend more time with your family and friends while also increasing your job happiness.
Furthermore, you will be able to assist your customers as well as be there during their joyful moments. This situation not only helps you grow as a compassionate person and a moral example for others, but it also inspires you to go above and beyond for your future customers.
Last but not least, one of the most appealing aspects of being a property agent is that there is no limit on your earnings; with a little effort and dedication, you may earn more than you could have imagined.
Maintain Success as a Property Agent
To be a successful property agent and to be a preferred agent, you need to have a number of positive characteristics that will enable you to maintain your position at the top.
First and foremost, a professional property agent should be a good advisor to their clients. If a client wishes to sell their property, you should advise them on the best time to sell (unless the customer needs immediate cash) in order to get the highest possible price for the home.
Following that, a professional agent should have a thorough knowledge of the properties on the market and the changes in government regulations. Having extensive knowledge demonstrates your expertise, which increases your level of confidence.
Last but not least, a good property agent should be a good listener to the customer's issue and assist them in resolving it in an open and honest manner. This characteristic might assist you in accelerating your development by attracting regular consumers.
How to Get Started in the Industry
To recap, in order to be a successful property agent in Malaysia, you need to have excellent people skills, market knowledge, and business sharpness. You also need to be prepared to work hard and put in the extra effort required to succeed in this industry.
Finally, it is important to register with the relevant authorities and join an established property firm so that you can get started on your career as a property agent. Are you ready to start your journey?
Register now and become part of our team!
If you want to enquire about us, please feel free to fill the form below and we will get in touch with you as soon as possible! 
Lot 9-3, 3rd floor Medan Klang Lama, 28, Jalan Klang Lama, 58000 Kuala Lumpur